What is 3D printing?
3D Printing is the process of creating a part or object from a digital 3D model, often known as a CAD (computer-aided design) file. The part is created through many layers of material being laid and cured on top of each other.
Different techniques of how the material is cured together include SLS, SLA, MJF, FDM & DLP. One major benefit of all 3D printing technologies is that there is a high degree of automation involved, meaning waiting times for parts are dramatically reduced.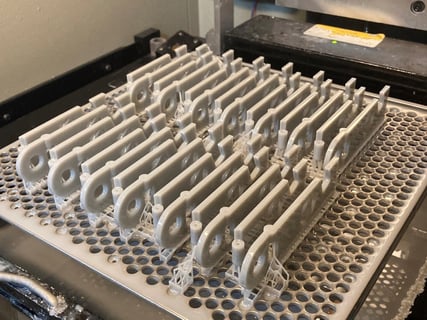 SLA – Stereolithography
SLA, otherwise known as Stereolithography, was the first 3D printing technique to exist. SLA is when a laser cures layers of a design into UV-sensitive resin. SLA is a form of VAT photopolymerization. It can also be known as resin 3D printing.
This is one of the most cost-effective 3D printing methods to date. It creates highly accurate parts.
Benefits of SLA 3D Printing:
Ability to build large parts.
Achieves smooth surface finishes.
Quick printing time.
Different materials available for different purposes including (automotive, defense, aerospace, medical and more types of manufacturing intentions).
Produce transparent parts.
Disadvantages:
Limited to photosensitive resin only.
Materials can be fragile for a period after printing.
Not suitable for mass part production.
What can I produce with SLA 3D Printing?
With SLA additive manufacturing, you can produce functional or visual prototypes, medical devices, and transparent products such as bottles or headlights. This is the foundation of 3D printing and the materials available to use have lots of different properties for different purposes. Learn more through our SLA page, here.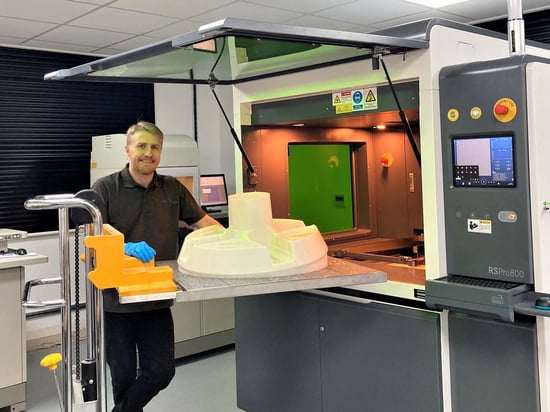 SLS – Selective Laser Sintering
SLS, otherwise known as selective laser sintering, is a powder bed fusion method of 3D printing. SLS uses nylon powders and fuses them together with a laser, layer by layer, into solid plastic.
SLS is the most recyclable form of additive manufacturing as the nylon powder that is left over can be repurposed, rather than going to waste.
Benefits of SLS 3D Printing:
High strength parts.
Quick manufacturing times.
High resolution prints, very detailed parts.
No supports needed.
Great for dyeing and adding colour due to the porous surfaces.
Disadvantages:
SLS parts that are long and straight can be prone to warping and shrinkage due to the high temperatures.
Porous structures can be difficult to post-process and finish.
Long cool down times to cure.
What can I produce with SLS 3D Printing?
Selective laser sintering is commonly used to produce parts with complex geometries. Parts can include prototypes as well as end-use parts. Learn more about the possibilities of SLS 3D printing, here.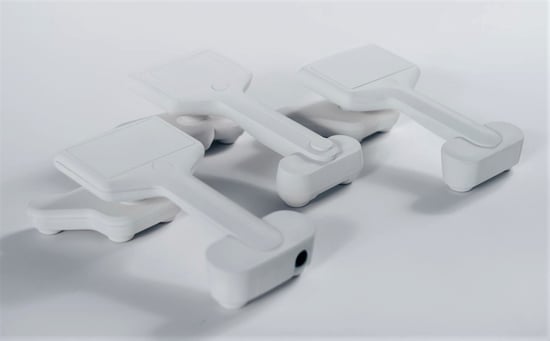 MJF – Multi Jet Fusion
Multi Jet Fusion is where a bed of powder material is fused and detailed into layers with more powder being distributed onto the top and repeated until the part is complete.
MJF is similar to SLS 3D Printing, however, MJF uses a fusing agent instead of a laser. A suitable 3D printing method for end-use parts as well as prototypes.
Benefits of MJF:
Speedy printing process.
High resolution surface finishes.
No supports required.
Less waste, able to repurpose the powder.
Disadvantages:
Material options are limited.
This can be more costly.
FDM – Fused Deposition Modelling
FDM deposits melted filament over a platform in layers. The material is deposited through a heated nozzle.
Fused Deposition Modelling produces functional parts and prototypes.
Advantages of FDM:
FDM can use a variety of materials, more than most other 3D Printing technologies.
Shorter lead times.
Disadvantages:
Not as high resolution in comparison to other methods.
Very common to warping.
Rough surfaces.
DLP – Digital Light Processing
Digital light processing creates photopolymer parts by using a projected light source to cure a liquid polymer layer by layer.
DLP is similar to SLA 3D printing, but the source is different. Where SLA uses a laser, DLP uses a light source, both use liquid resin.
Benefits of DLP:
Highly accurate.
Quick printing process.
A wide range of materials available.
Disadvantages:
Requires support structures.
Less recyclable in comparison to other technologies.
Less mechanical properties.
Who can use 3D printing services?
The beauty of 3D printing businesses like ours is that we can print almost anything for anyone. Whether it is an individual running their own business, a start-up, or an international, large organisation looking for parts to be produced, we can do it.
We have worked within a range of industries with businesses looking to get parts manufactured. These include the medical, aerospace, DIY/hardware, model/prop, defense, automotive, technology and toy sectors. Our diverse and lengthy experience in 3D printing makes us one of the leading service providers for additive manufacturing solutions in the UK.
Our competitive pricing, excellent customer service, expertise within manufacturing and quick quote/part turnaround times can help solve supply chain issues and get businesses back on track.
If you're ready to start your next project, feel free to submit your CAD file, here. First time considering 3D printing over traditional manufacturing methods? Contact our sales team to chat further about how we can help you.
T: +44 (0)1909 550 999