The Chinese company Shining 3D was founded in 2004 and mainly deals with 3D scanning solutions, but in recent years it has been expanding its product range with 3D printers. Its latest model is the AccuFab-L4K desktop system, which prints with photopolymer resins at 4K resolution.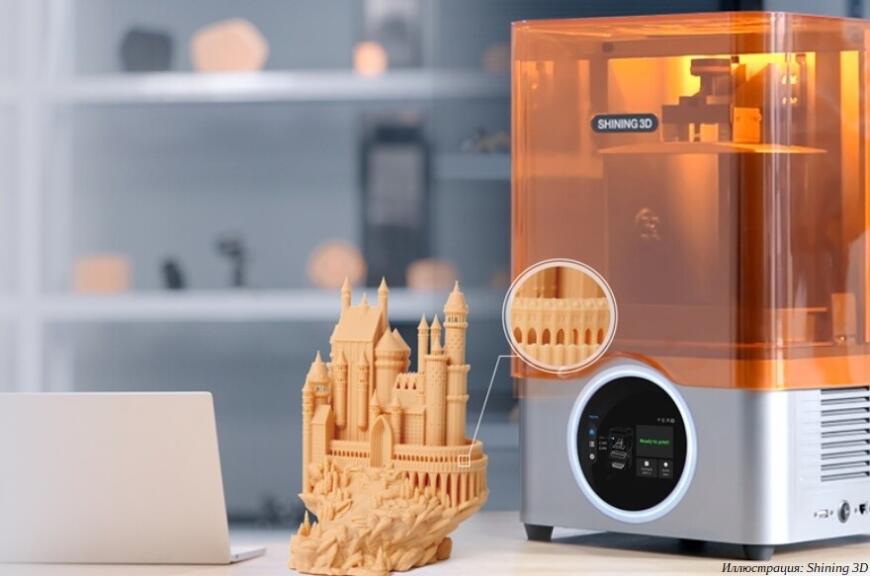 The AccuFab-L4K 3D printer is positioned as a professional rapid prototyping system using the LCD mask stereolithography (MSLA) technology. Layers are formed by an LCD matrix with a resolution of 3840×2400 (4K) and pixel size of 50 µm. The building area is 192×120 mm, the height of the products can reach 180 mm, and the minimum layer thickness is 25 microns.
The AccuFab-L4K is designed to protect the lighting module from thermal effects that can damage the liquid LCD matrix over time. This problem is solved by the zoned cooling system that keeps the temperature during 3D printing below 40°C and significantly increases the lifetime of the mask.
The manufacturer promises high illumination uniformity (up to 90%), proven by extensive testing of the 405 nm wavelength light module. Combined with "unique optical algorithms," the hardware delivers high accuracy. Users can adjust over ninety parameters, allowing them to fine tune the hardware for specific materials and maximize 3D print quality.
The AccuFab-L4K 3D printer is compatible with a wide range of photopolymer materials, including engineering, biocompatible, flexible and water washable resins. More information is available on on our article.